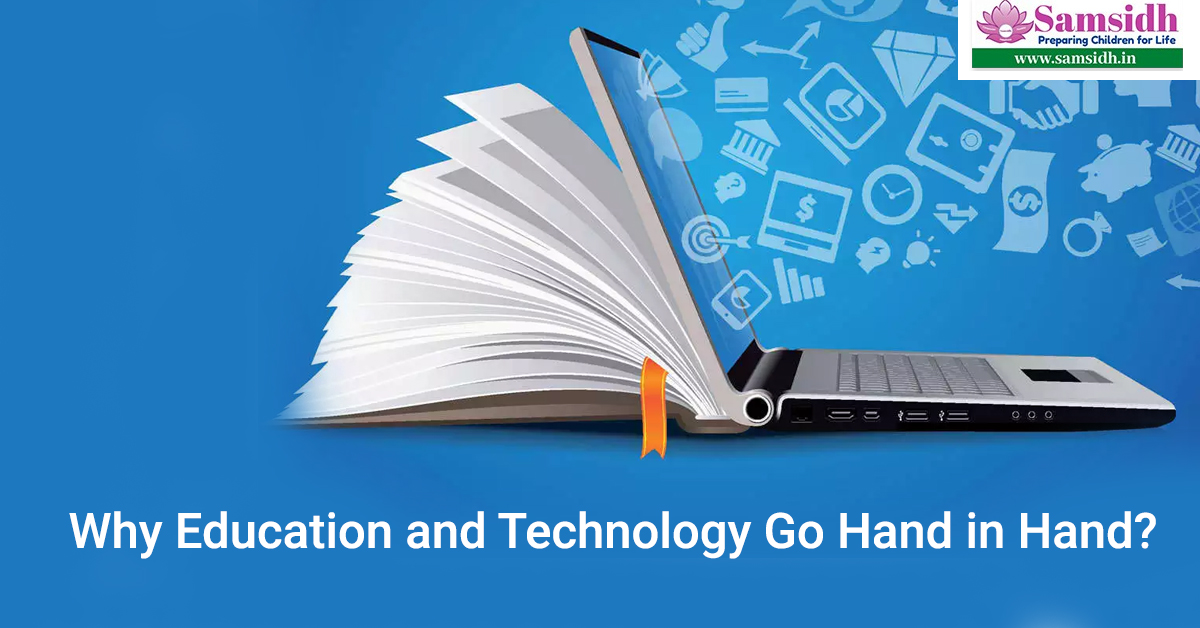 Ever wonder, why these days, we so often speak of education and technology in the same breath? In this blog, we delve into the deep connection between the two and why education in the present era, needs technology.
The great education crisis
Although government regulations attempt to make literacy accessible to all, statistics reveal that approximately 4% of our children never attended school, 58% didn't complete primary education and 90% couldn't cross the secondary level. As per World Bank estimate, "Learning Poverty" in low and mid-income developing countries is 53%, while the poorest nations average at 80%. Needless to say that this learning crisis is a vicious cycle leading to a widening inequality between the privileged and non-privileged besides potentially creating a massive shortage of skilled human resources.
Is technology making education inclusive?
Until the pandemic struck and paralysed all existing systems, we didn't fully comprehend the impact of technology on education. However, COVID 19 forced us to learn the tropes of remote learning. Although a gap exists due to the lack of adequate digital infrastructure and human skills to deliver education and learning remotely, we have gained an understanding that technology can help bridge the great education divide. However, the fact remains that less than half of primary students in about one-third of low-income countries could come within the ambit of remote learning during the pandemic. And, unless every child is connected to technology, making education truly inclusive will remain a distant dream.
Technology-enabled education is the future of learning
Besides building a competent digital infrastructure and administering seamless delivery to reach every student globally, the issue of equipping every stakeholder in the system with the required skills to enable the successful integration of technology with education remains.
But what we have realized is, technology can bring about a sea-change in the way our children learn, making education more engaging and thus helping children retain information that they experience through Virtual and Augmented Reality. Interactive whiteboards have replaced traditional blackboards. And now, podcasts, e-readers, and pre-recorded lectures are flipping the classroom set up to make way for increased collaborative and face-to-face interactive sessions within the school boundaries while the boring theoretical stuff is accessed at the time and pace of individual students. These interactive experiences are not only improving individual student performances but are also enhancing communication skills – key for future leadership roles.
Technology is also aiding the teachers – the primary deliverers of education to become more productive and efficiently handle a larger group of students without breaking a sweat. Implementing digital tools allows the teachers to make their students curious, thus making learning outcomes easily achievable. Teachers can now focus on the students who need personalised attention, as technology takes over mundane tasks like record keeping and analysing student performance.
Technology in education develops the tendency to learn independently
Reports suggest that technology in education makes students independent learners, critical thinkers, and avid problem solvers. Technology is also promoting creativity in children and increasing collaborative efforts across boundaries. With round-the-clock access to an extensive volume of resources, and the ability to stay connected with peer groups located miles apart, collective creative thinking is sparking innovative ideas. Moreover, technology allows students to adapt the courseware according to their learning pace, thus reducing the conventional pressure of studies on young minds.
EdTech is grooming the future generation of the workforce
Technology is a crucial aspect of 21st-century life. From daybreak until the next, technology makes modern life convenient. As the professionals poised to enter their careers a few years down the line are learning in a technology-enabled environment, they will naturally emerge proficient in handling technology besides having the essential skills like computational thinking required to adapt to the fast-advancing technological world.
Furthermore, these learners are also sharpening their creativity, which will help them survive the onslaught of artificial intelligence. Creativity is in the spotlight here because it is the only skill that robots probably cannot be programmed to deliver.
Where does India stand in integrating education with technology
In the past two years, the Indian educational establishments have resorted to technology to arrest learning loss. Although a lot is yet to be done to make learning truly accessible to the masses, what is heartening is that 89% of Indian parents are adopting technology to support their ward's education. Samsidh Group of Schools too, is part of this progressive mindset that implements technology to impact student success sustainably.