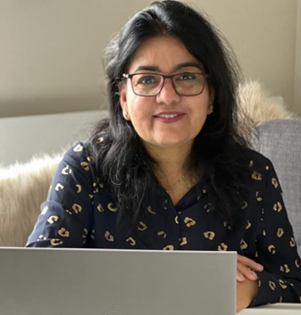 Ms. Indu Sannoo
CEO,
Samsidh Group of  Schools
Samsidh Group of Schools has nationwide presence in 11 States of India from Jammu in the North to Vishakhapatnam in the South. Having 15000+ student strength across 15+ schools and growing. All schools are affiliated to CBSE Board. Having established in 2010 we are known for our experienced faculty. Internally we believe in honest and practical approach where we envision developing and preparing students for life.
READ MORE
Ms.Veni. R
Head of Education
Samsidh Group of  Schools
The birth of Samsidh Group is due to a vision – a vision of creating 21st Century Leaders, a vision of empowering all people to achieve their true potential, and a vision of helping the youngsters grow into humane and ethical adults.  All of us who serve in this organization has taken this vision as our own and are steering it forward so that success becomes Samsidh's tour de force.
READ MORE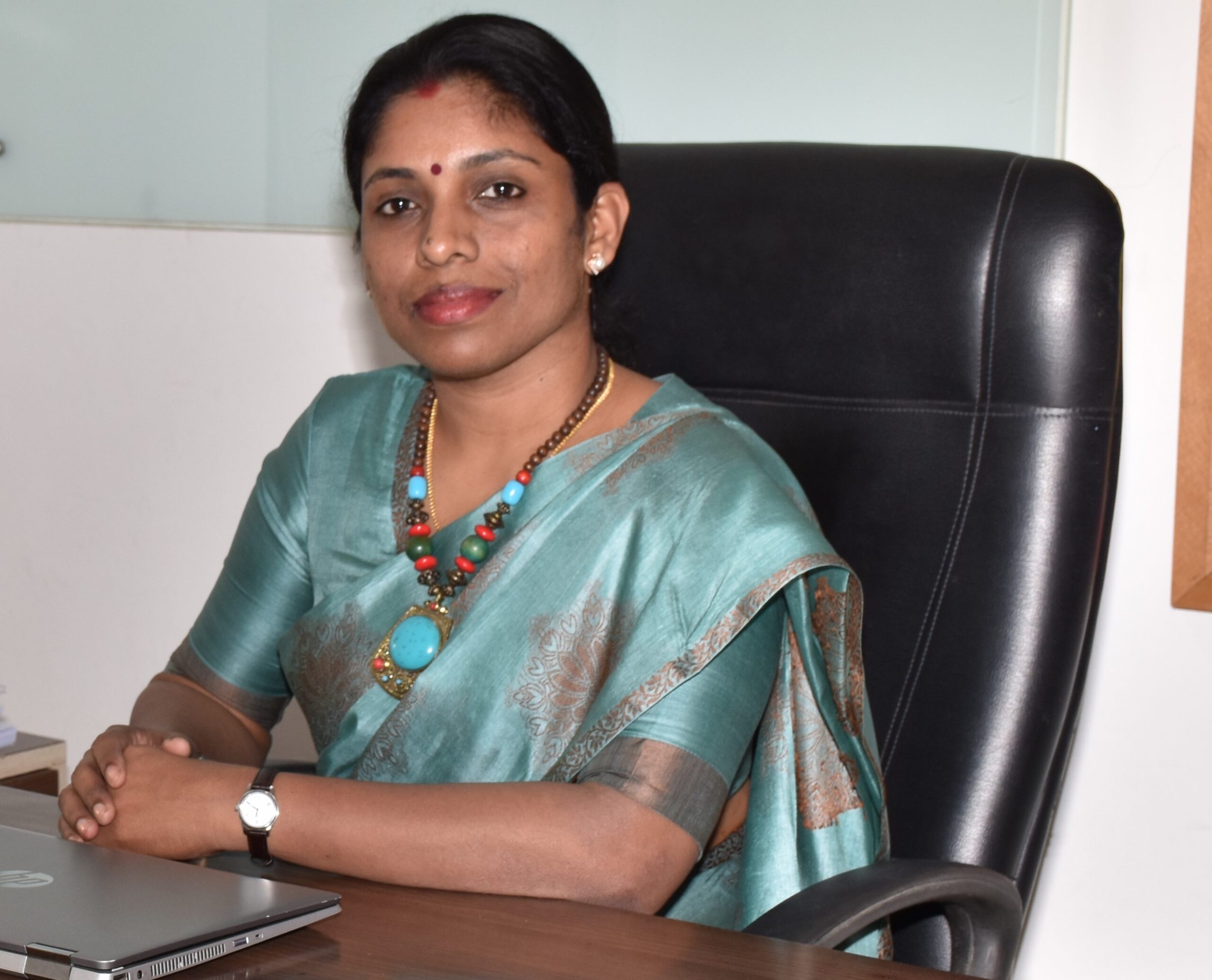 Ms. Praseela Vimal
Principal, Samsidh School, HSR Extension

"Educating the mind without educating the heart is no education at all."
― Aristotle
The  worldtoday is changing at a rapid pace and preparing our children to face that unknown future is the need of the hour. We at Samsidh, believe in not only imparting academic excellence to our children, but also make them compassionate, humble and happy leaders who can be the change makers of  the 21st Century.
READ MORE
Ms. Ruchi Shrivastava
Principal, Samsidh School, Vidyaranyapura
Happy teachers make Happy students' is our belief. Teachers at our school create a conducive atmosphere for our students to assimilate learning in a way that they understand. They are the driving force behind our Value Based Learning programme.
READ MORE
Ms. Rekha Sinha
Principal
Samsidh International School, Horamavu.
Imagination and thinking leads to discovery, and this belief of mind, I find firmly being echoed in Samsidh Schools. Here to instill these virtues in our students, we have made specific changes in our curriculum so that this talent gets honed in them. As an institution we know, 21st century is likely to be stressful, so to cater to this need of coming generation, meditation and yoga is made an integral part of our curriculum.
READ MORE
Ms. Deepthy Madhu
Principal
Electronic City Branch.
We live today in a  world that is so very different from the one we grew up in, the one we were educated. The world today is changing at such an accelerated rate and we as educators need to pause and reflect on the entire system of education. Are our schools equipped to prepare our children to face the challenges that the future holds? Such questions motivate us to go through a reflection and hence we at Samsidh work at implementing a well-balanced curriculum to ensure that the children who walk into the portals of our school will not just love their school years but truly be prepared to face life's challenges.
READ MORE
Ms. G Bharathi
Principal,
SAMSIDH International School – Vizag.
" Education is the key that unlocks countless opportunities for our children."
We believe in the power of education to shape young minds and create bright futures. Samsidh is a place where dreams take flight, where knowledge is embraced and where growth is nurtured. Every child is valued, supported and inspired to reach full potential.
Our school provides a comprehensive digital education that prepares students for the challenges and opportunities of the modern world. Through Innovative technology, we aim to empower our students so that they become confident digital citizens. Samsidh is committed in providing a well – rounded education that equips students with compassion , humility and happiness. It instills values required for a life time. Let's work hand in hand to inspire a love for learning and prepare our children for a bright future.
Together, we can make a difference!
Mrs. D. Suseela

(M. Sc, M. Phil, B. Ed)
Principal
Samsidh Sree Lakshmi English Medium High School,
Kurnool Branch.
I am a learner, educater,  innovative in teaching, learning and leadership practitioner.
I have passion for teaching and completed three decades in teaching profession in various capacities. I believe we need to inspire our kids to follow their passion,  while letting them inspire us to do the same.
I am also the author of Environmental studies books for grades 1to 5 published by S. Chand publications  New Delhi. I am the CBSE resource person for various capacity building programs. At the  National level I have been honored by CBSE For Excellence in teaching and school leadership in the year 2022.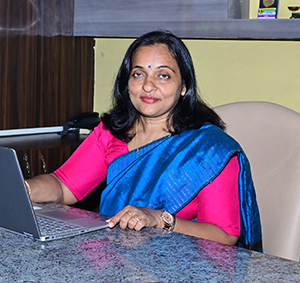 Ms. Joice Lobo
Principal
Kanakapura Branch.
'Education is improving the lives of others and for leaving your community and world a better place than you found it'. I am extremely happy to be a part of Samsidh's mission in serving the community by creating the 21st Century Leaders. School education lays the foundation for the future of students and ensures a stable, successful and satisfied life.
We, at Samsidh strive to provide a platform to equip our learners with 21st century skills.
READ MORE
Mrs. Yamini
Principal
Samsidh SVB Modern School, Rasipuram
Mrs.Yamini, M.Com.,M.A.,B.Ed., graduate , an enthusiastic, caring educator who believes that all children can learn and thrive in a learning environment that is stimulating, comforting and appropriate to children's abilities. Commended for excellence in innovation, creativity, organization and proactive talents. Thirst for learning new things, hardworking and truthful to my conscious, meet and beat the target challenging, adaptability to new atmosphere. Into the education field for 17 years.  Won the "Kalvi Ratna" award during the year 2021-2022 for the best academician organized by JCI Rasipuram.
Ms. Srivani G
Principal
Samsidh St. Joseph Public School, Anantapur
Children must be taught how to think, not what to think….
Children are the blooming buds of a garden and should be carefully and lovingly nurtured, as they are the future of the nation and the citizens of tomorrow. Samsidh's vision itself says "Preparing Children for Life". So, we at Samsidh, are continuously working in this direction by providing value-based education and laying the platform for character development.
READ MORE
MRS. RANU SAHNI
Principal, Samsidh International School, Nagpur
As the Principal of Samsidh International School, I feel honoured and privileged to be part of an educational institution where every stakeholder is a learner and every day is an opportunity to learn and discover.
I believe in upholding high standards with an absolute commitment to strive to understand and improve the educational process, using team strategies, while wholly centering on student achievement.
READ MORE
Suresh Metla
Samsidh International School,
Narsapuram
Dear Students, Parents and Well-wishers, Greetings!
I am delighted to welcome you all to this new academic year 2023-24. I am very happy to assume office as the Principal of Samsidh International School from April 2023. Though I am well acquainted with Andhra Pradesh and the role as Principal, the present responsibility at Samsidh International School demands more from me. I will do my best with your constant support and prayers. I hope and pray that this year would be a wonderful year and usher good health, peace and joy for all of us.
READ MORE
Registrations Open for 2024 -25