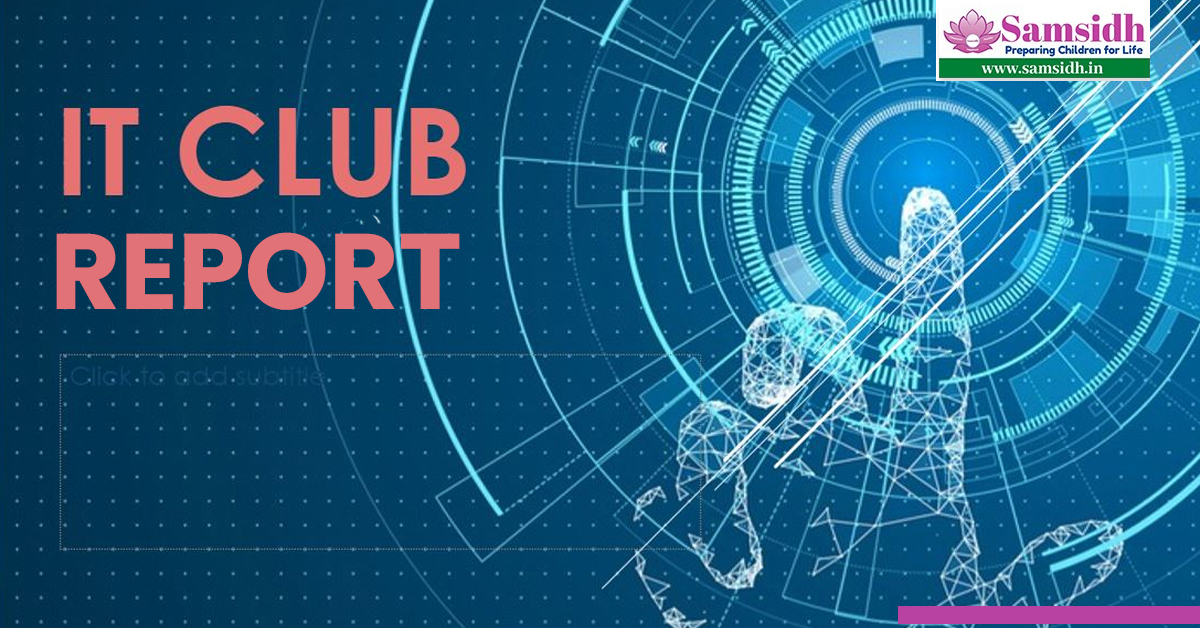 Student-led teaching has long been regarded as a useful ancillary educational method. It is also a valuable tool in the development of aspects of professionalism in student tutors and contributes to a sense of community within the student body. The functioning of IT change makers abides by the same.
The senior students take the centre stage and share their ideas to the keen listeners. The journey commenced in the month of June with the session on VIRTUAL MACHINES followed by sessions on WEBSITE creation which ended up with so much enthusiasm from the students. It was then succeeded by another session on VIDEO EDITING, which, nowadays has a lot of uses and the attraction of young minds. The IT club has always been a 45-minute time period full of fun, enthusiasm, learning and has been euphoric throughout the journey and will always get better with new things to learn and explore. It has given students to explore the 'teacher' in them and has also set a benchmark for the juniors, who not only learn the content, but also different methods of teaching and expressing their ideas in the future.
It is something to enjoy about in online classes and which is why, has a huge number of participants in every session. We look forward to continuing the consistency maintained and to ensure the students a good time with the club.