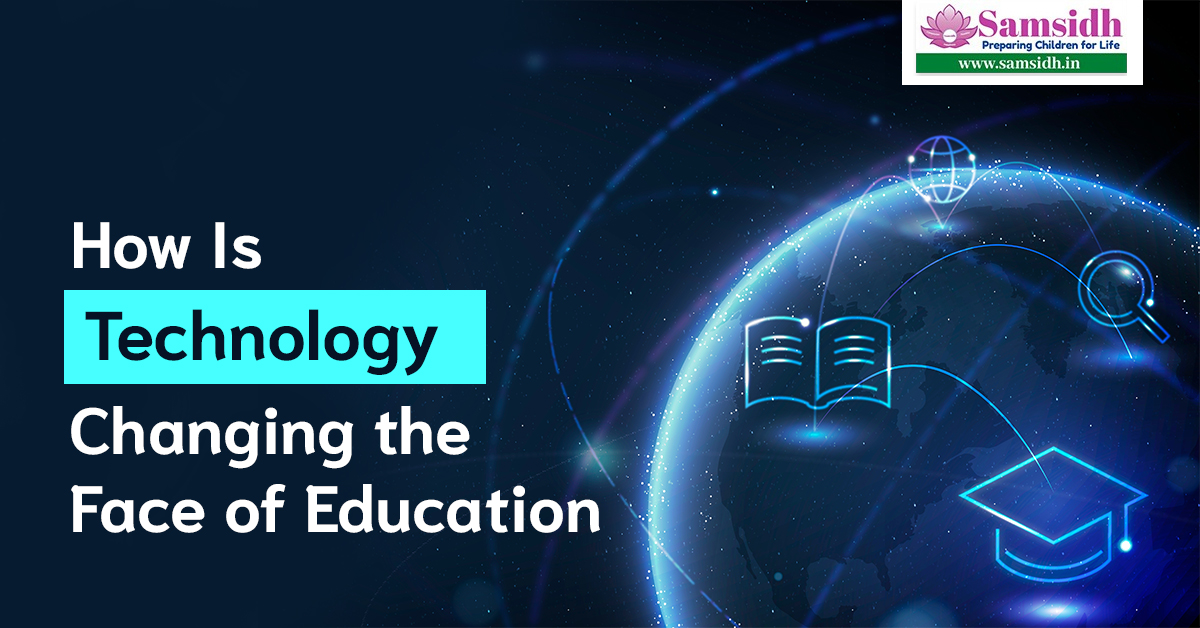 Being an integral part of the modern world, technology has seeped into all aspects of our daily lives, including education. While technology's impact on education has been growing for the past decade, the onslaught of COVID rapidly pushed online learning to the forefront. Especially in India, the shift has changed the face of education drastically. It has paved the way for trends such as more accessible learning, new and inventive ways of conducting classes, and tech-assisted learning experiences for students, to name a few. And these trends are here to stay.
In this blog, we take an in-depth look into how technology is transforming education as we know it.
Breaking Geographical Barriers
Education is no longer acquired, only if you live within reach. Thanks to the internet, you can access knowledge from any corner of the world. We witnessed this as we took to online classes during the pandemic. This applies even to higher education, where students using technology can now take entire degrees from universities in far-off countries.
Revamping the Evaluation Process
The use of technology in evaluating students was already in use. But with the advanced technology, this has become more efficient, convenient and subjectivity doesn't creep in. Online tests are modern assessment methods that make it easier to attend for the student and easier to assess for the teacher.
Better Student-Teacher Interactions
The relationship between the teacher and students was once confined within the walls of classrooms. With the advent of technology, there are more proactive platforms for the students to interact with the teachers, which aids in the teaching process. Teachers can share documents, images, and videos online through internet. They can clarify the doubts of the students through video calls. Physical distance is not a matter of concern anymore.
The Vast Library Called the Internet
Technology has become more and more easily accessible to everyone bringing with it,the immense potential it holds. The internet is what you make of it. If you are looking for information, it holds a universe, but if you misuse it, then it spells the doom. Grooming children to use the internet can ensure that they use it for the right reasons.
Smart Classrooms
It is known that visual stimulation is more engaging and helps in understanding concepts than verbal explanations. Applying technology to classrooms so that students can watch the explanatory videos of complex concepts, see visually the things they are learning about, and watch the techniques they read about in motion enables them to grasp them quickly. They are more likely to remember them longer as well as they are more engaging,
Addressing Students' Diversity
Not every student learns at the same pace. Some are quick in grasping the new concepts, while others are more likely to comprehend through the traditional teaching methods. With digital technology, students find it easier to learn as it is more stimulating. The Interactive videos and music make the learning experience equally enjoyable.
Accessibility for Students with Disabilities
A traditional classroom environment is not suitable for students who have disabilities. Conventional teaching methods are not built with their needs in mind. However, with technology, it is easier to bridge this gap and ensure they get the education that accommodates their needs.
Summing Up
Technology is now finding its way into different aspects of school learning. You will find that most CBSE schools in Bangalore have robust technologies used in the classroom. If you are looking for schools near Electronic City, Samsidh Group of Schools offers a wonderful opportunity to give your children an education aided with technology.
As a leader in the education sector, Samsidh Group of Schools believes in using technology to make learning more engaging and accessible for children. We use digital aids like the LMS, the multimedia videos, audio clips, and images in our classrooms. We also have fully equipped digital labs to encourage students to use technology for learning. As a parent, you can confidently choose Samsidh Group of Schools as an education provider that moves along with time.