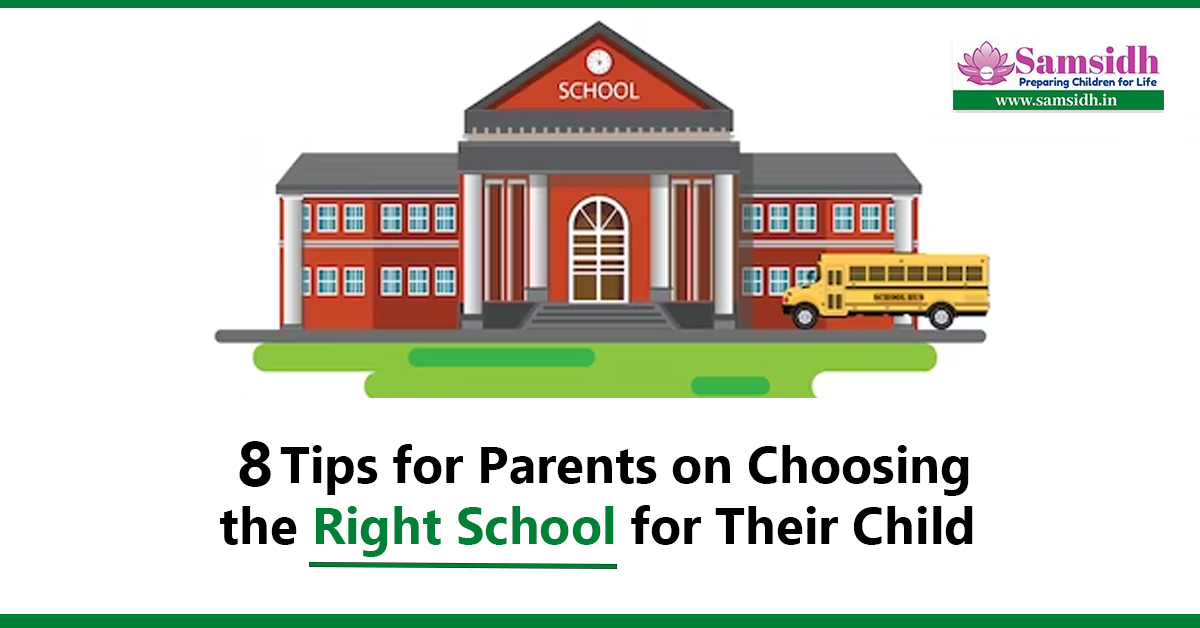 Choosing a school for your child in India can be daunting for parents. With so many options available, it can be difficult to know where to start. However, by keeping a few critical factors in mind, you can make selecting a school for your child much easier. In this blog, we will discuss some of the important things you need to know before selecting a school for your child.
Your Child's Needs
Education is not one size fits all. Children have different capabilities and need to be provided with an environment that suits their needs. It has to be challenging and structured according to the child's needs. The education system in India is recognising this need and creating more diverse classroom experiences for children of all kinds.
Teacher and Staff
Before you enrol your child in a school, you must understand the kind of teachers and staff you entrust your child with. Are they qualified and certified by recognised boards? Do their values and morals align with yours and that of the institution? Are they experienced with teaching? All of these questions are important to ask when you decide on a school.
Safety
The safety of your child is paramount. When you decide on a school where your child will be spending a significant amount of their time, you need to ensure they have all the necessary safety measures. Are there security guards at the gate, are the kids safe from outsiders and are the kids safe in the playground and the classroom? These are some important questions.
The Infrastructure
The infrastructure of the school you chose should be good for your child's educational and extracurricular activities. Does the school have ventilated and adequately sized classrooms? Is there a good playground? Are there computer labs and playrooms? Are the bathrooms well-maintained and hygienic? Make sure you check these off your list before you proceed.
Curriculum
Does the school you have chosen have an affiliation with a national or international education board? Is the school following mandated guidelines in setting its curriculum? Is the curriculum inclusive and up to date? Make sure the school's curriculum is approved by higher authorities and has a holistic approach to study and play.
Transport
Going to school every day requires a well-maintained transport service. If your child requires bus service, ensure the school you pick has bus routes to your residential area. The transportation facility offered by the school should be safe and child friendly. It wouldn't make sense to pick a school far from your vicinity unless you prefer a residential school.
Academic Performance
This is perhaps the most crucial aspect of picking a school. Know the academic performance of your school before you decide on one. Does the school have an excellent overall academic performance? This is a direct reflection of the kind of education they impart and the effectiveness of their methods.
Affordability
Once all of the above criteria come together, you should ensure the chosen school falls into your budget. Schools in cities tend to be on the pricier side. Pick a school that has a reasonable fee structure. Does the given fee structure include academics as well as extracurriculars? Give this good thought before deciding.
Summing Up
Picking a school for your child is a tricky thing. It is, after all, a long-term investment. A school has a significant impact on your child's growth and personality. It is important to remember these points when choosing a school for your child.
If you are in the process of selecting the best school for your child, the Samsidh Group of Schools is the answer for you. We are a leading institution that has garnered the trust and respect of the country. We have established a national presence, providing quality education to children nationwide. Samsidh Schools aim to instil empathy, gratitude, humility and happiness in children who are brought up to be the leaders of tomorrow.